SANDRA RASO MAGDALENA
(TONALQUIAHUITL)
Born as a refined oracle with clairvoyant gifts, Sandra grew up as a daughter of farmers in the heart of the Pyrenees Mountains of Spain. Granddaughter of traditional Celtic lineages and earth guardians.

Sandra is a deeply trusted ceremonialist and healer. She is an Initiatrix into the feminine mysteries. Ordained as a high priestess of the Magdalene's legacy by respected shamans for her unique transmissions.

Her work opens a soul road for healthy womanhood. She has raised an international women's mystery school of feminine arts connected to ancient wisdom teachings.

An after death experience got her immerse into a deep initiation to birth as a result Awoken Woman Mystery School.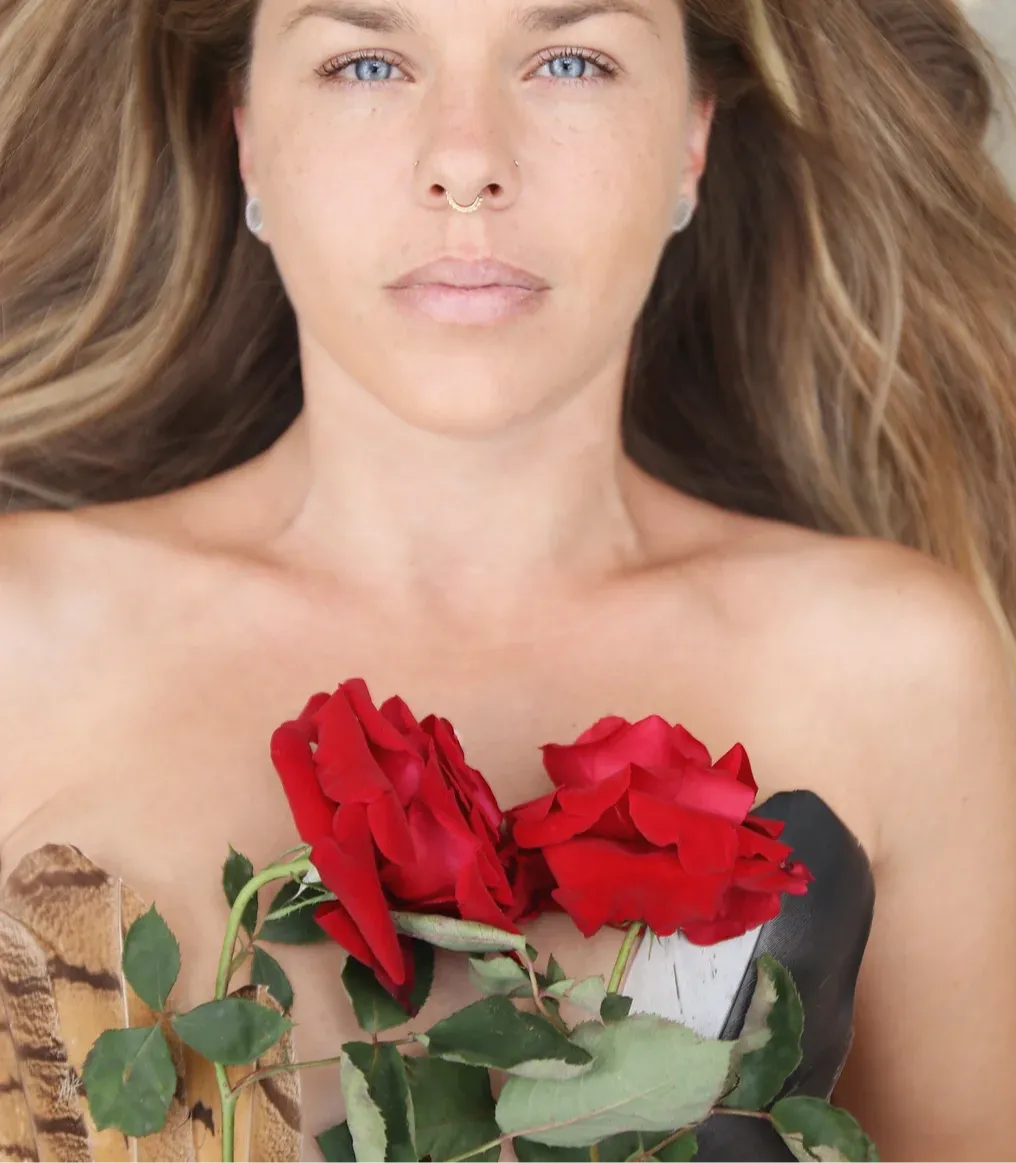 This experience made her dive into Bolivian shamanism and traditional wisdom lineages to find guidance and answers. After this initiation, she got invited to learn with the earth, the elements, the sun and the moon with the abuelas (wise grandmothers) of the Toltec Mexican Red Path.

Since then, she has been studying and living with wise grandmothers and curanderas from who she got the transmission of the lineage and her name.

A scholarship was offered to her to enter the Vatican University which changed the vision of her destiny toward rewriting the distortions of the Magdalene legacy and rewrite the divine feminine Christ consciousness.


Devoted advocate for mother earth.
​

Now she offers in depth trainings for women who want to step into an embodied leadership and to awaken their legacy.


Surrender, and let Awoken Woman shape you in unconditional loving ways."

​

Keeper of the Rose Grail Lineage
Devoted to the Toltec Mexican Red Path
Neuro-linguistic Programming master
BioNeuroEmotion practitioner
Hypnotherapy specialist
Quantum Physic expert​
Two sanctuaries are being built, one in the heart of the Pyrenees mountains to honor my bloodline ancestors, and one on the coast of Oaxaca Mexico to honor the Toltec path.

My mission is to keep birthing an authentic Modern Mystery School of Feminine Arts.

This is a safe space to heal relationships with: sexuality, sisterhood, womanhood, relationships, prosperity and abundance, to give them a sacred position in our lives. ​​

For women who are ready to evolve into their higest potential.

A reclamation to the divine feminine Christ consciousness.


With love,